Despite the continued advance in the major U.S. market indexes, many foreign markets have come under pressure in recent weeks. The first chart shows Chile, which until the last two weeks traded in a strong Stage 2 advance. Chile has now broken the 30-week moving average and should be monitored for a potential Stage 3 top formation.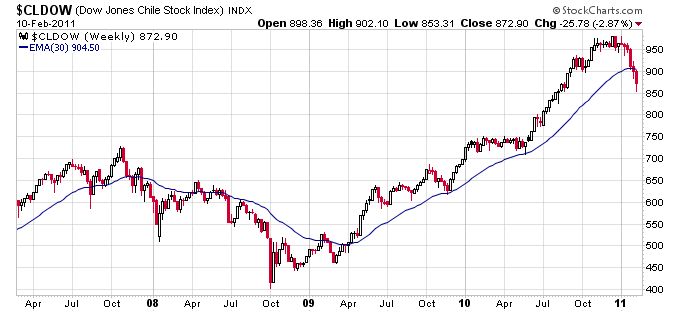 The next chart shows Indonesia, which like Chile had a massive Stage 2 rally off of its 2009 low. Indonesia has been trading under the 30-week moving average for 3 weeks now and is down 3.92% for the week as of this Thursday.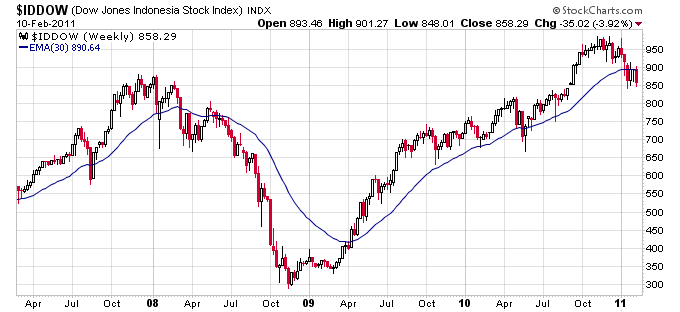 Hong Kong is down over 6% for the week currently, and is once again testing the 30-week moving average.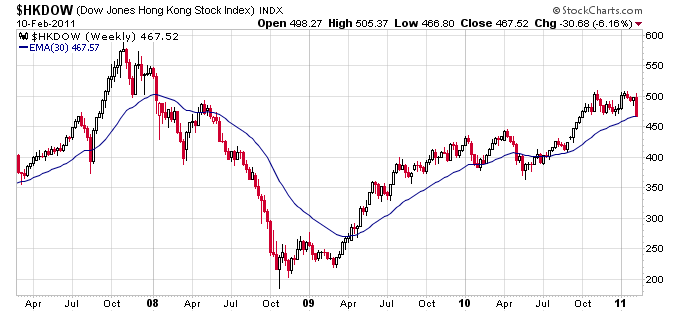 Thailand is down 3.62% for the week and is also starting to test the 30-week moving average.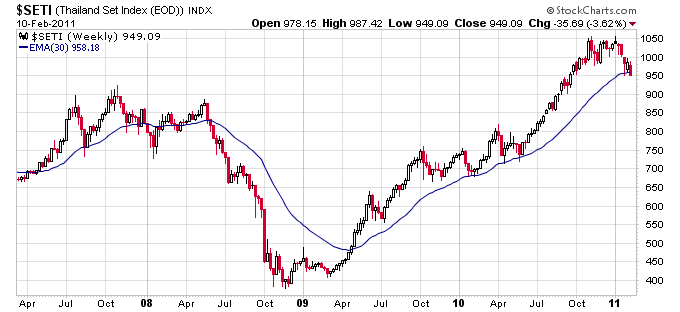 Finally we have Singapore and South Korea, who are both down around 3% for the week.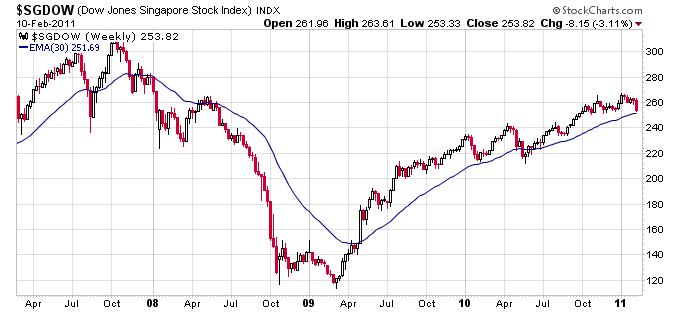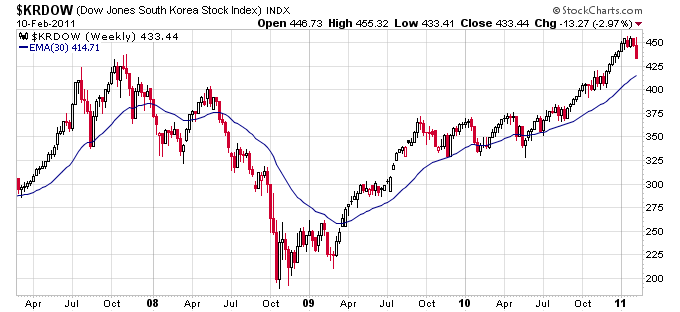 The next chart shows the performance of all the indexes above compared to the Dow Jones Industrial Average from the middle of January until now.  Note the dramatic difference in performance where these foreign indexes have pulled back from 4% to almost 9% while the Dow has stayed positive.