The longer term downtrend, and shorter term uptrend, continues to converge on the Euro. The trendlines have now narrowed between 140 and 130 on the Euro Index shown below. The resulting breakout or breakdown from this convergence will surely have an important impact on the rest of global currencies and markets.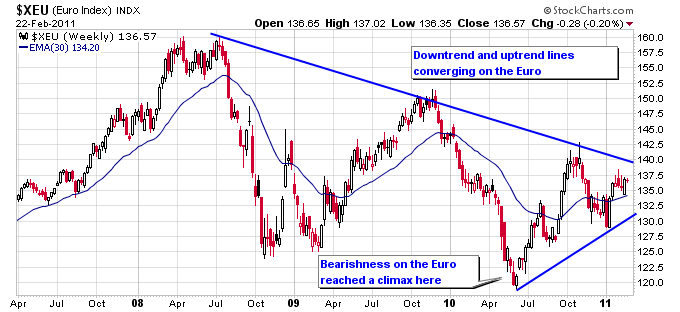 The dollar to date hasn't received much of a flight to safety bid during the current turmoil in the Middle East. The dollar is currently hovering right above trendline support from the 2008 bottom. Notice how the 30-week moving average has repelled the last two attempts of the dollar to break above it. This is in contrast to the previous two dollar rallies that sliced right through the 30-week moving average.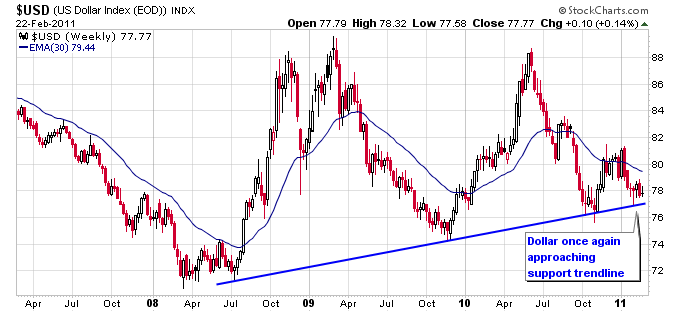 Long term bonds as represented by the TLT ETF are once again approaching the 85 level that has held as support since the 2008 financial crisis. A breakdown below that level would certainly be bearish for bonds and could signal the market is looking for higher interest rates from a greater threat of inflation.