The major indexes were slightly down last week, but the Transports had a more significant pullback down –2.65% for the week.  Commodities were the outperforming part of the market last week with oil up 4.61%, copper up 5.71%, and silver surging up 8.28%.  The powerful moves in commodities were aided by the declining dollar, which slid down –1.29% for the week.
Gold and gold stocks finally broke out of 5-month consolidations last week.  This is very bullish for gold and gold stocks.  The fact that the dollar is breaking down from a multi-year consolidation could add extra power to the near term potential for gold and gold stocks.  The dollar continues its breakdown from its lower trendline support out of its 2008 low and also continues to decline below a falling 30-week moving average.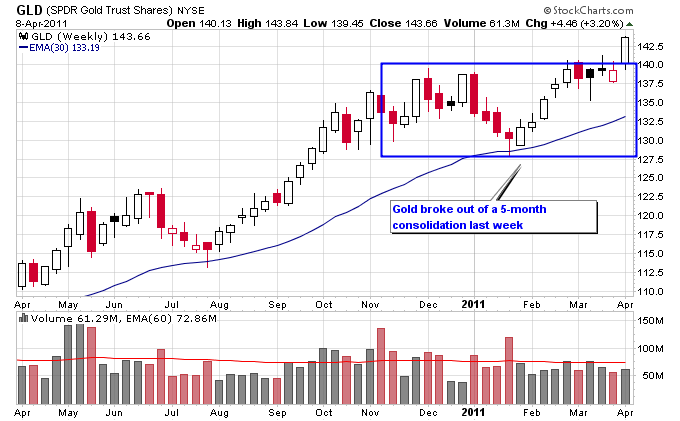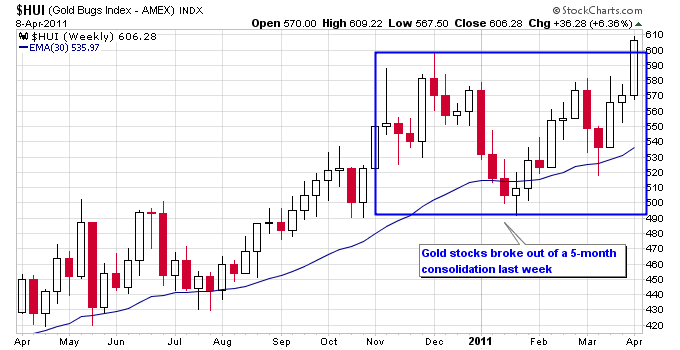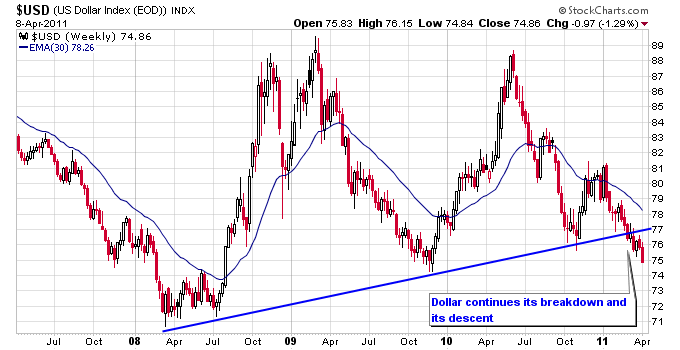 Silver is continuing its powerful move despite stretching further and further away from its long term moving averages.  This is keeping many investors who would prefer buying pullbacks out of the silver market and on the sidelines while silver keeps marching higher.  Even though silver may be overbought, it will be hard for it to have a major pullback while gold is just starting to breakout again, and the dollar is breaking down from a long consolidation.  As long as those two drivers of the silver price are still in place look for silver to continue rallying.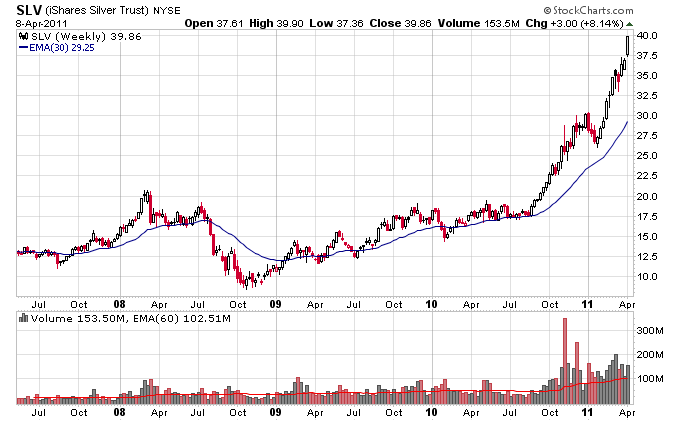 Oil started accelerating its uptrend in March and hasn't stopped since then.  This is eventually going to become a problem for the markets if oil continues to rally at this pace.  Watching the performance of oil sensitive sectors such as the Transports should provide telling clues as to the overall impact of higher oil prices on the market.  One thing to note about the current price of oil is that even though oil is still over 20% from its all-time high in 2008, gasoline is less than 10% from its all-time high.  This outperformance of gasoline versus oil has likely contributed to good performance by refining stocks over the past few months.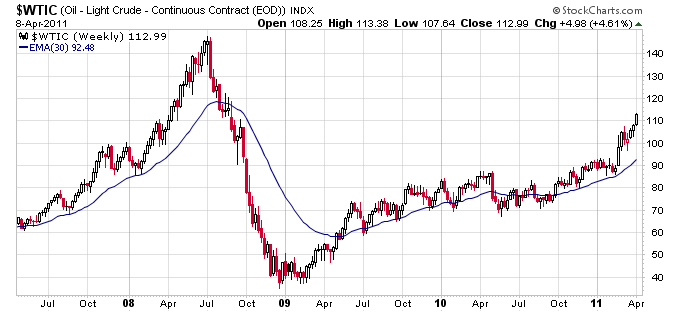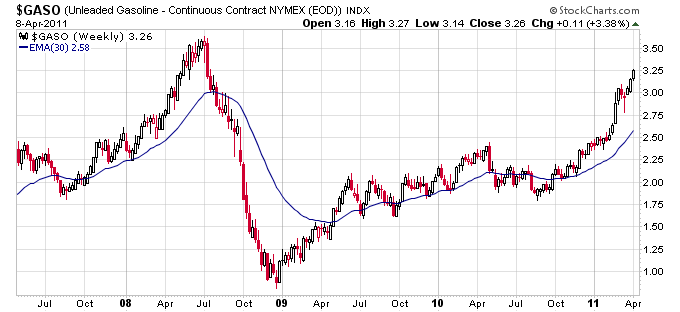 The falling dollar is being confirmed by a new breakout in the Euro above a multi-year downtrend line.  The Euro is also rallying above a rising 30-week moving average which is bullish for the Euro.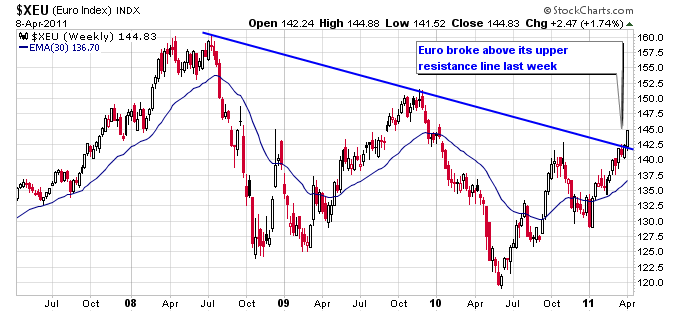 Bonds are also being affected by the falling dollar as they have been unable to rally back above their respective 30-week moving averages.  More significant technical damage will be done to bonds if both the 30-year and 15-year fall below 115 on the chart, which has been a multi-year support level.