The oversold bounce continued to start the week with a strong move higher in the market today.  Over the last 3 months the last 5 trading days of the month, often cited as window dressing time, have been strong.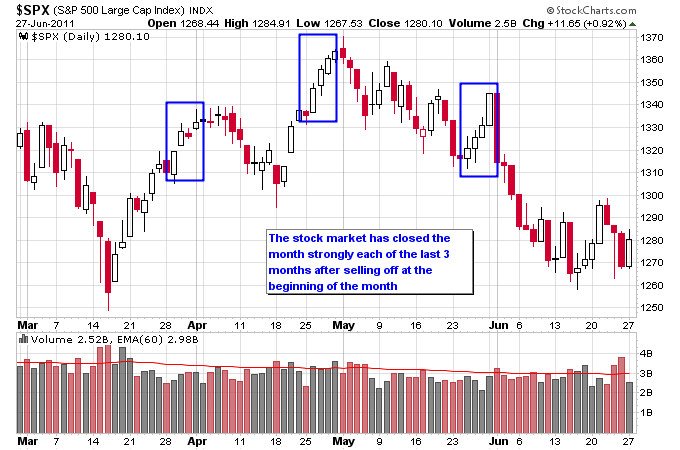 The IEF bond ETF has had an incredible run since April, but looks like it is about to take a breather as it bumps up against some resistance from 2010.  Some money that has flown to bonds over the last few months will likely move back into stocks during this bounce.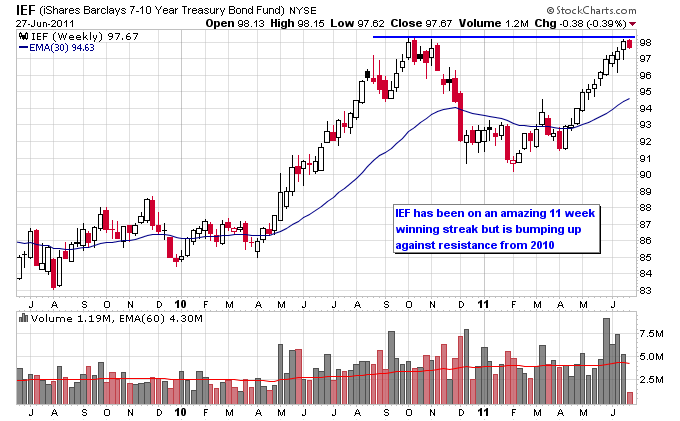 Commodities continue to break down, and on the CCI commodity index below you can see a recent MACD cross below zero, which is a definitive sign that momentum is still to the downside.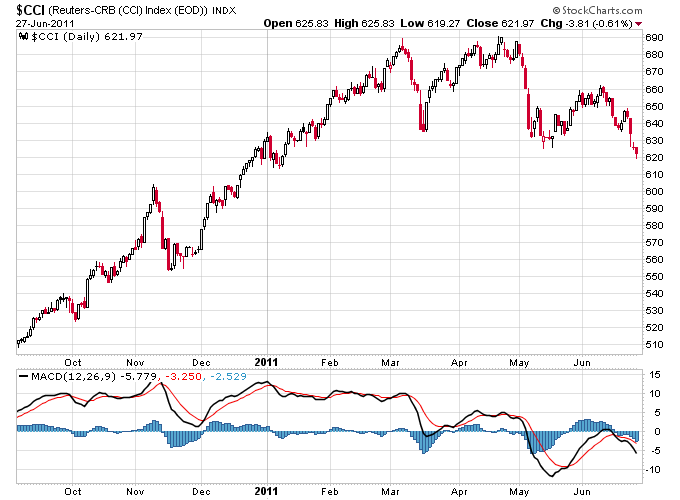 Retail is one of the few sectors capable of making a new high if the market has a decent move up from here.  Recently some volume has been showing up in the XRT ETF and it also looks to have a bull flag forming.