U.S. stock markets continued to deteriorate last week as many individual sectors weakened.  Developed foreign markets are showing a lot of weakness, according to my latest Stage Analysis report over 50% of foreign markets are in Stage 3 now.  Emerging markets comparatively still have over 80% in Stage 2.  And the developed markets that are still in Stage 2 include commodity related countries like Australia and Canada.  So the market appears to continue to be transitioning to undervalued areas including commodities and emerging markets.  This is something that the financial media fails to report on, but is what is actually happening under the surface.
One relationship that continues to fascinate is silver stocks vs. silver and gold stocks vs. gold.  Even though gold and silver have both pulled back over the last month the gold and silver stocks have held up extremely well.  Are they forecasting higher gold and silver prices for the fall?  They could be but they also will not continue to go higher if the metals don't eventually go higher.  So I would interpret their action as cautiously bullish for the metals.  Here's the charts of silver stocks vs. silver and gold stocks vs. gold and you can see how both are at or close to 52-week highs.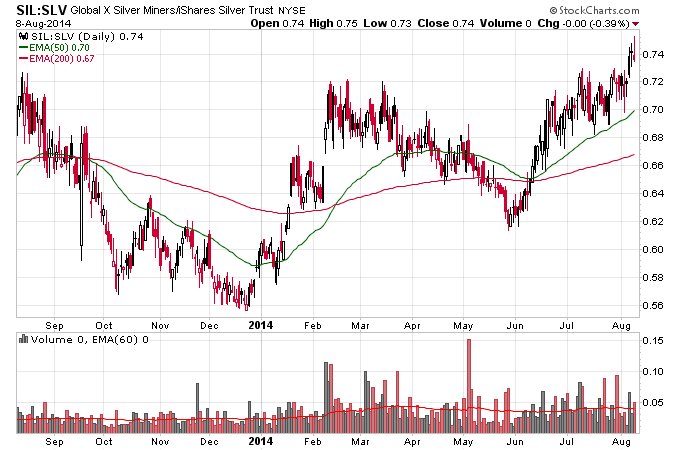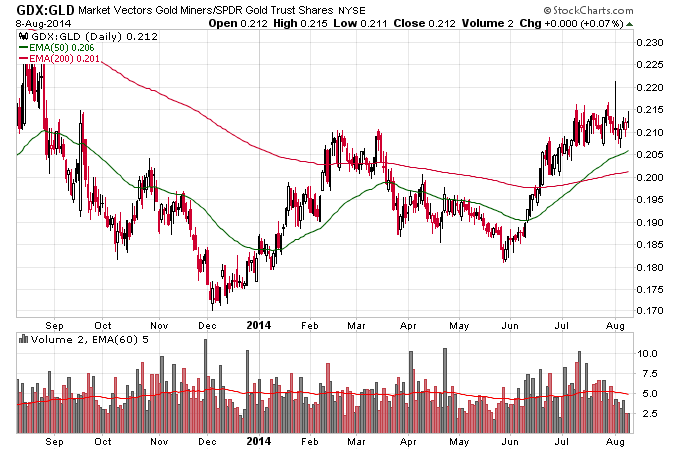 Commodities in general still look mixed though, grains and energy look weak while precious metals and base metals are trying to remain in uptrends.  Coffee and meat also are looking mixed as they retest their uptrend.  Weakness overall in commodities might not bode well for precious metals.