The theme of 2014 is beaten down sectors outperforming the high fliers of 2013.  There are a few high flier stocks of 2013 that are having good years such as Tesla.  But there are also plenty of big gainers in 2013 that have gotten crushed.  Meanwhile sectors like gold stocks, emerging markets, bonds, and other commodities that were crushed in 2013 are outperforming general stocks.
The coal ETF KOL is actually above the 30 week moving average now and has stealthily been making higher highs.  This sector has just been obliterated.  It has actually based for over a year now though so it's possible we're seeing early signs of a new uptrend.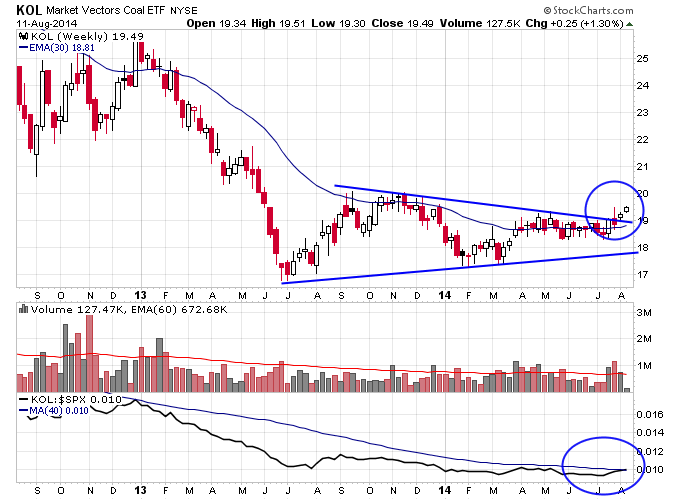 Steel has a big cup and handle bottom with the steel ETF SLX once again testing former resistance at 50.  Looks like the 3rd time could be the charm here as 50 was tested twice in 2013 but failed.  If we get a break above 50 we have a new uptrend in the steel sector.