As we enter the last trimester of the year it looks to me like the stock markets might be setting up for a fall rally.  The main reason is that many markets have spent a lot of time consolidating in 2014.  It's more likely those consolidations lead to a resumption of the trend higher before they put in a major top.
Biotech is one of these markets for instance.  I think healthcare and biotech stocks might be setup for big gains going into the fall and winter.  The IBB ETF has completed a large cup and handle consolidation pattern in 2014 and looks set to explode higher if a fall rally kicks off.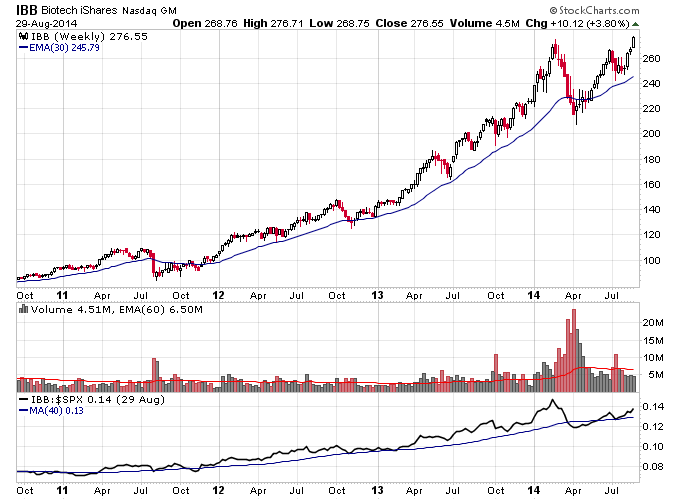 Semiconductors are also another place that could experience market leading gains if we get a fall rally.  Semiconductors are only in year 2 of their bull market and have been leading the S&P 500 higher this year.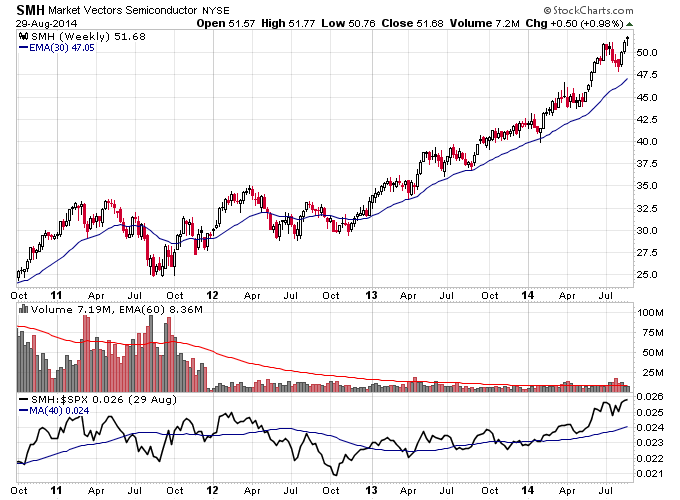 Some might say if the stock market is going to continue higher that means commodities should continue lower.  I think that relationship is about to change potentially.  The reason is that commodities are late in their bear market, which is approaching 3 years in duration and prices are hitting levels where they are just above the cost of production in many commodities.
You have to be careful when studying markets of assuming relationships between asset classes will always remain intact.  It turns out that those relationships cycle between positive and negative correlations just like bull and bear markets cycle.  So I think it is likely the negative correlation between stocks and commodities is about to switch back to a positive correlation.
The thing is you can enter a trade in commodities down here at a perfect risk reward point.  The GCC ETF has fallen back to test the Stage 1 base breakout earlier in the year.  If support fails then a Stage 4 is back in place and with minimal risk you can exit a long trade.  If the base holds which I think might happen then with little downside risk you can get long GCC and be in early for a new bull trend in commodities.