There's a serious disconnect going on between the precious metals and some of the leading mining stocks.  Take a look here at GLD, having a hard time taking back the 200 dma.  It's below both the 50 and the 200.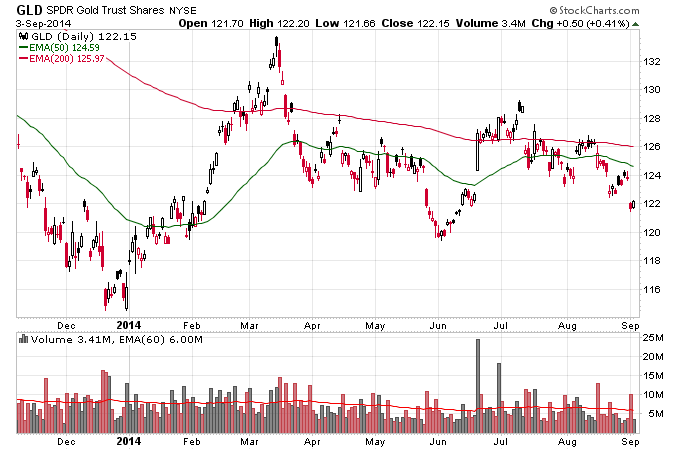 Now take a look at a mining leader, FNV.  FNV has finally just come back to it's 50 dma.  It's been holding this moving average for the most part ALL YEAR.  Impressive strength in FNV considering gold is still drifting in a Stage 1 base.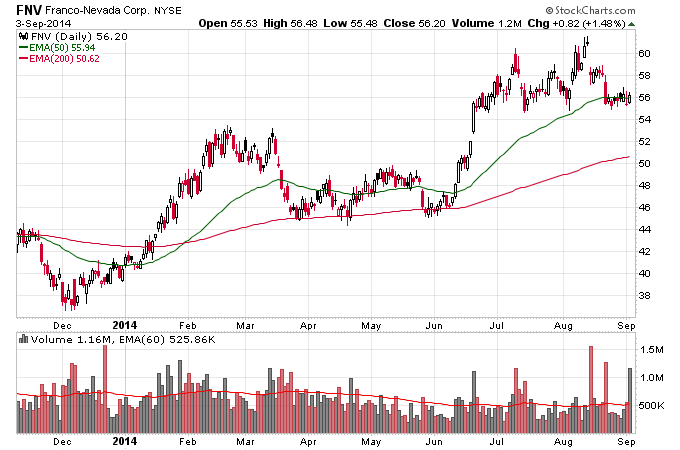 Check out RGLD, same story as FNV.  Holding the 50 dma all year long.  It's just now retesting the 50 even though gold has been weak for 2 months.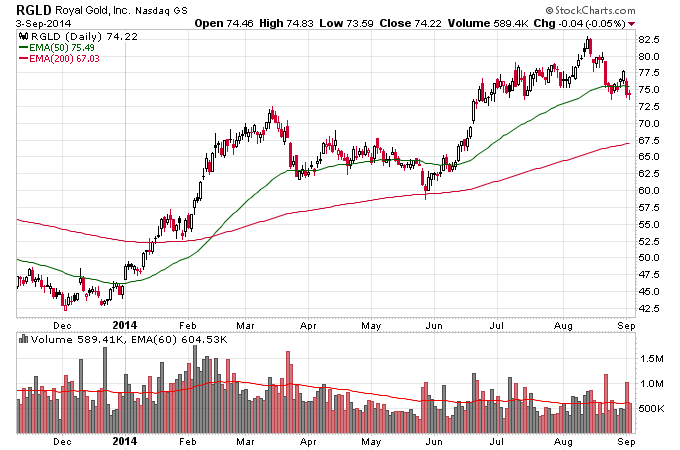 Now check out what's going on in NEM right now.  Gold has been correcting from early July until early September.  What has NEM been doing?  Going up.  NEM is holding the 50 and 200 now.  NEM doesn't seem to care that gold is correcting.  This is interesting because NEM had been weak for most of the year but now it's showing relative strength.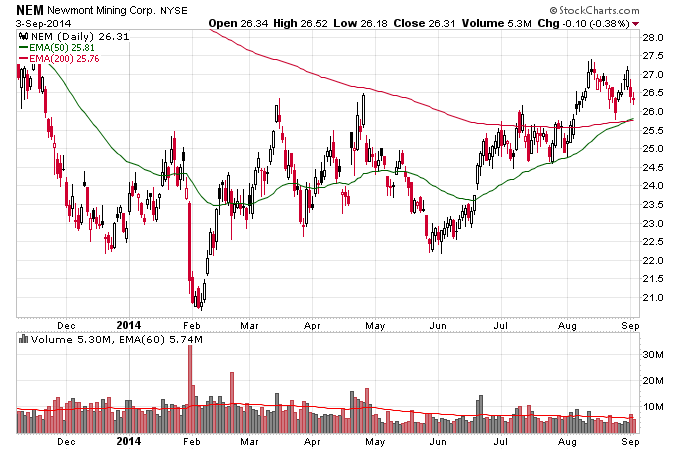 This is interesting stuff because either all of these separate stocks are completely wrong and are about to tank with gold, or they are correctly forecasting an end to the gold bear market.  I would bet on the latter, given the fact that they also correctly predicted the start of the gold bear market in 2011.
I think a lot of recent weakness in commodities was due to the surging dollar, but the dollar is due for a break and given the fact that commodities didn't break support on this monster dollar surge I think they are simply retesting their base in anticipation of a new bull market.