I'm bullish on stocks and gold here.  I'm bullish on stocks because there has been an onslaught of "gurus" who are suddenly bearish on stocks.  Whenever you see that many ducks line up and start quacking then it makes me want to take the other side of the trade, especially when the long term trend is still up.  If you look at the S&P 500 it really hasn't gone anywhere since September 2014, and the Russell 2000 hasn't gone anywhere since Feb 2014 now.  That's a sizable consolidation and should resolve itself to the upside first before we get more downside.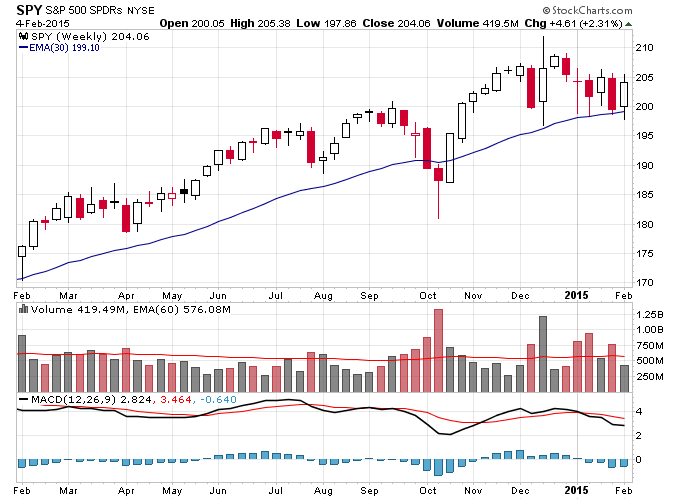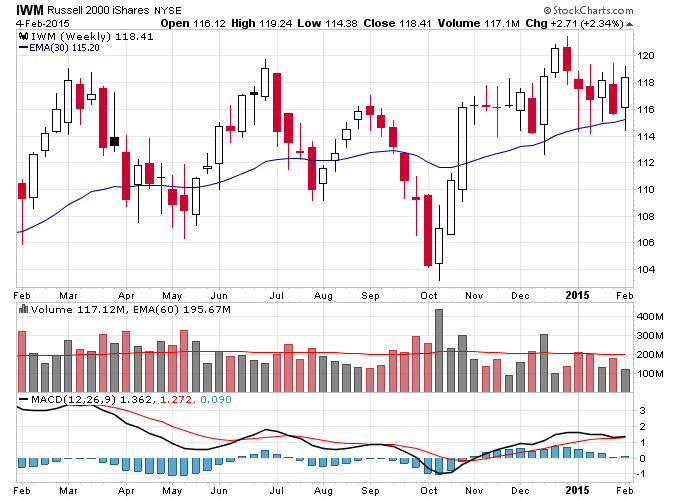 After the breakout I'd look to short if the market started to fail, but if enough leading stocks moved higher it wouldn't be time to short quite yet.
I'm bullish on gold because it's back above the 30 week moving average without much fanfare at all.  Most of the former bulls on gold are still very cautious or outright bearish.  Plus many gold stocks are setting up into nice bull flag patterns here, checkout this chart of Goldcorp.