So far this year the markets can be characterized as pretty weak across the board with few breakouts that actually do anything.  Using my Stage Analysis Screening Tool at screener.nextbigtrade.com I like to get a feel for the health of the markets by first looking at my Health page to see what sectors are strengthening and weakening.  For the last few months the number of weakening sectors continues to outweigh the strengthening sectors.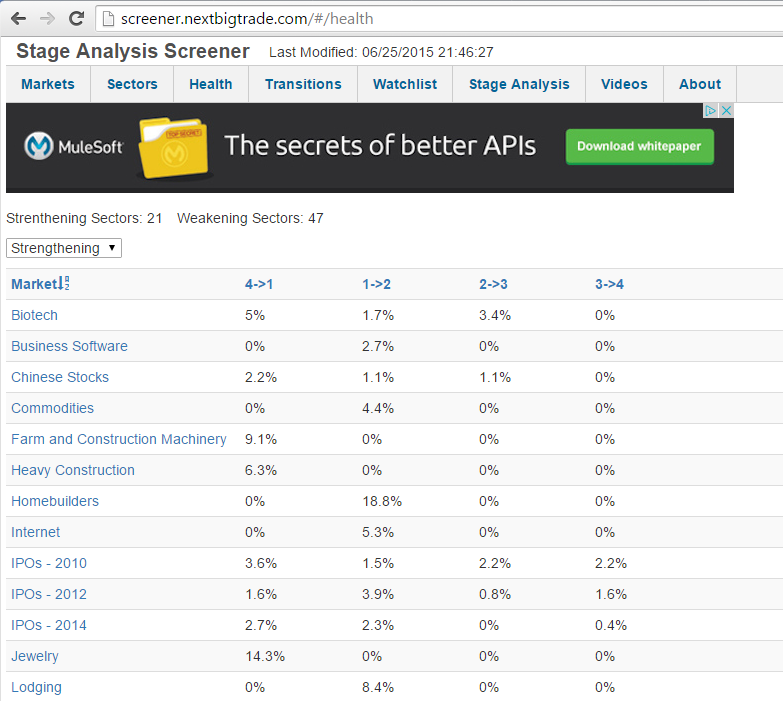 Next I like to go over to the Markets page and sort the different groupings by Stage 2.  This tells me what groupings are the strongest and what are the weakest.  In particular I like to pay attention to the % of stocks in Stage 2 of the S&P 500, NASDAQ, and NYSE groupings.  Needless to say breadth is pretty weak right now with the NASDAQ barely over 50% in Stage 2, and the S&P 500 and NYSE actually underneath 50% as of today.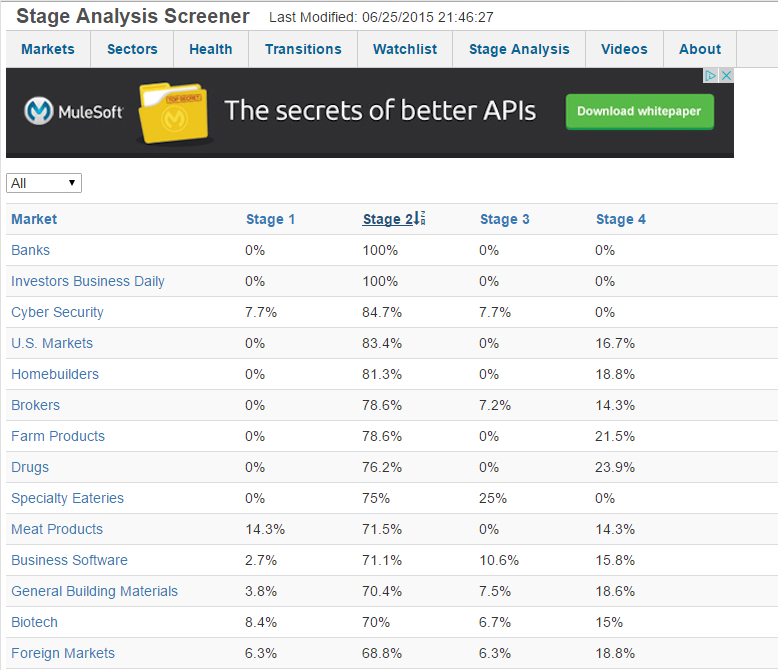 Finally I like to drill in to some specific groupings, most notably U.S. sectors to see which are the strongest and weakest.  Energy has been weak for a while and I continue to expect it to remain weak while the Stage 1 base in oil plays out and wears everybody out.  We're starting to see Industrials, Commercial Real Estate, and Consumer Staples get toppy in a Stage 3.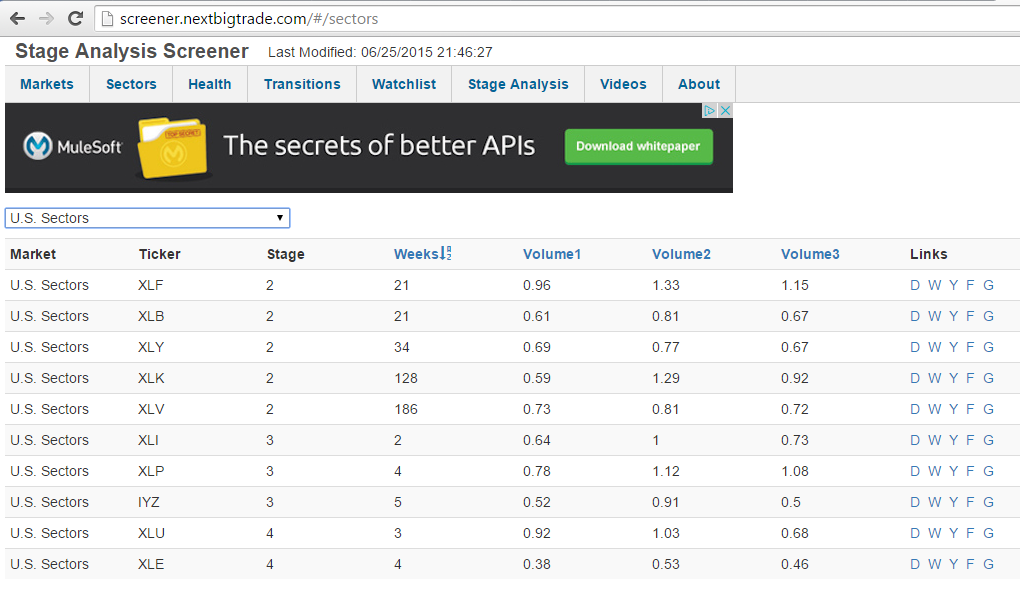 Overall this market is very weak with the only opportunities occurring in select things like Health Care, Semis, and Financials.  I wouldn't be surprised to see another move higher since this market has consolidated for so long but we will see if this market can muster any type of real broad based participation.  Or it could be deteriorating into a something that the bulls aren't expecting which is a market that actually corrects.