While the U.S. markets opened the week relatively flat, there have already been some big selloffs in a few foreign markets. First up is the Indonesian stock market, which continued a Friday selloff into today, down over 4%.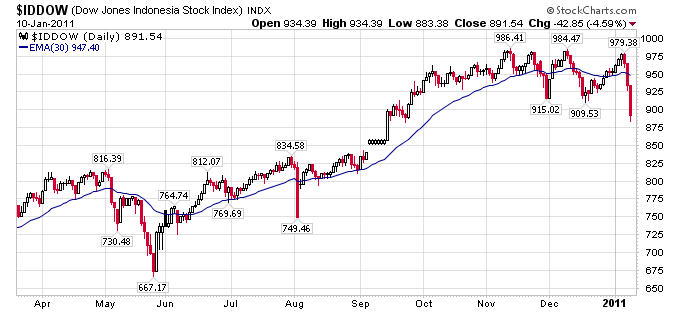 Next up is Greece, which was down 3.30% today. Greece appears to have finally broken the 112 support level for good that held for most of 2010.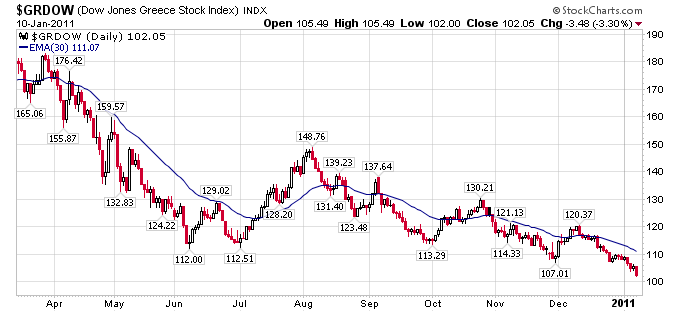 Chile was down 1.67% today, and appears to be rolling over after rallying strongly the second half of last year, along with many other markets.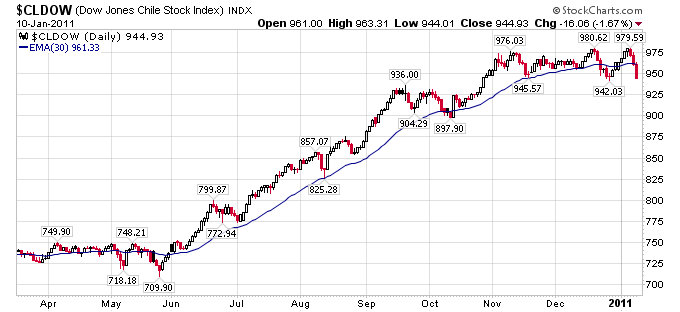 Finally there is Portugal and Spain, whose debt problems continue to plague their stock markets. Both are continuing to break to the downside.