Just like the mess politicians are making with the debt ceiling debate, the stock market continues to trade in a choppy fashion for 2011.  Currently we are in the third pullback in the giant trading range that's been in effect all year.  Measured by the S&P 500 the trading range has been only 100 points wide ranging from 1260 to 1360.  July is going to be the first month this year where we don't get a strong window dressing rally to end the month, no doubt aided by our bungling politicians.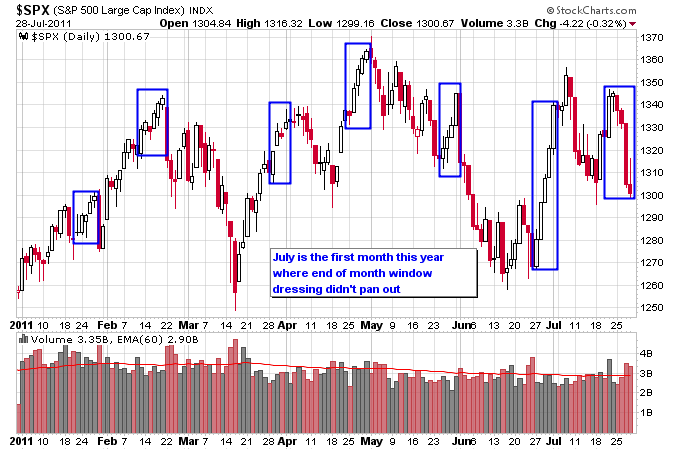 One of the major rotations this year was out of commodities, which had huge gains from 2010 to March 2011, and into the defensive sectors of Consumer Staples, Health Care, and Utilities.  The market seems to have continued to prefer the defensive sectors since the rotation as they have held onto most of their gains so far.  Meanwhile the CCI commodities index has continued to consolidate sideways since the March top.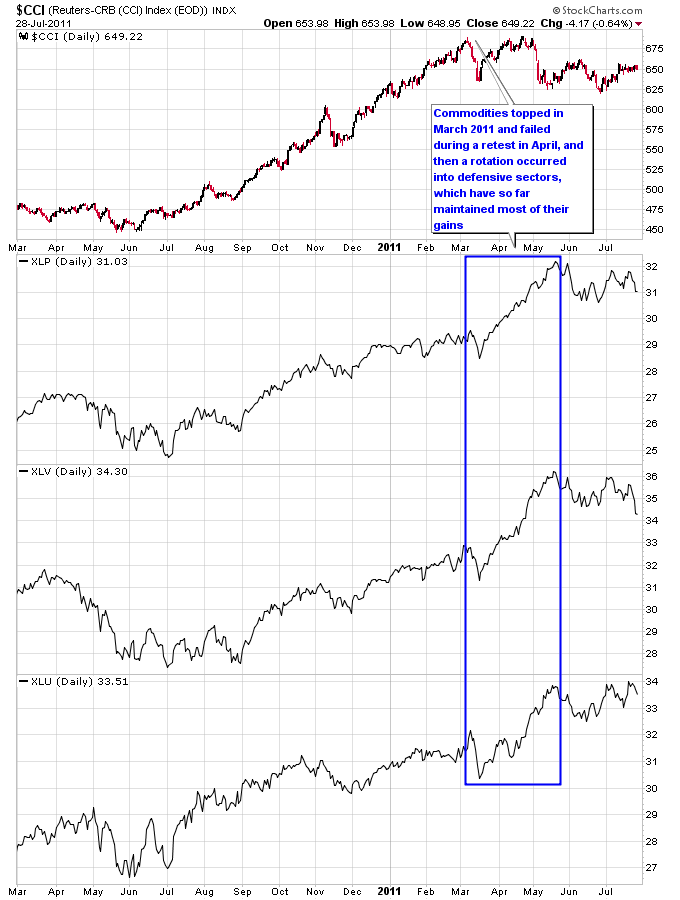 The table below shows 16 stock market sectors and the performance so far for 2011 is split down the middle with 7 sectors higher, 7 lower and one flat.  Along with the defensive sectors the better performers have included Oil Services, Retail, Commercial Real Estate and Tech.  The Homebuilders, Brokers, and Financials, which drove the market into the 2008 financial crisis, are the worst performers so far this year and have helped hold down the overall market.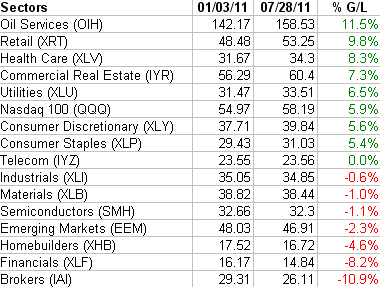 Showing just how fragmented this market is the Nasdaq 100 has been a big winner since the end of June and is at the top of its trading range, but the Semiconductors have done exactly the opposite and are at the bottom of their trading range.  The financials and brokers are still holding above their July lows after having trended lower all year.  Homebuilders just made a new low for the year.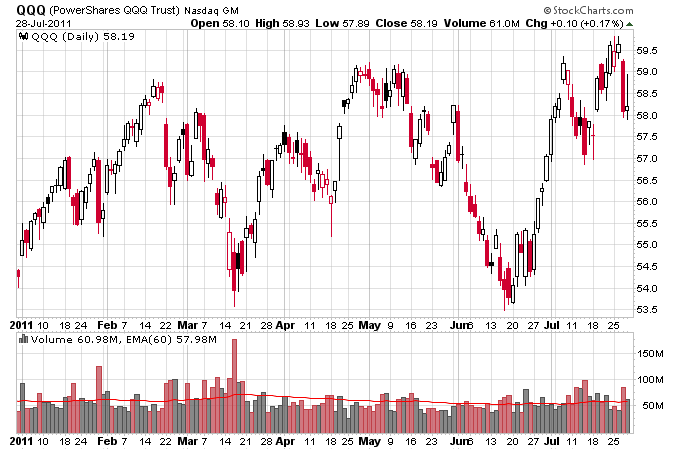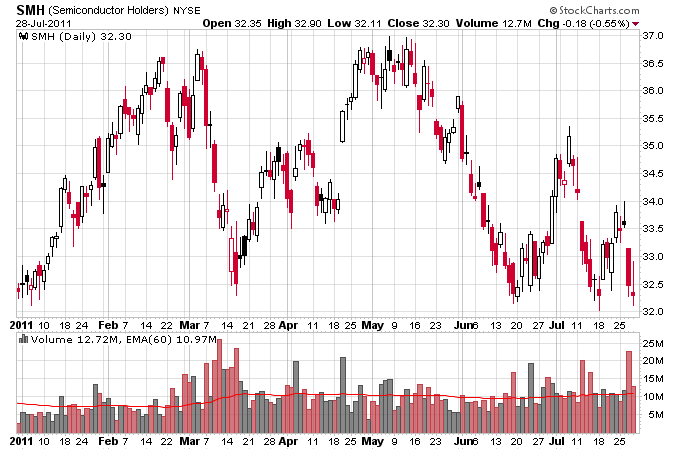 The Volatility Index has hit new highs since the March pullback and the momentum in volatility is currently still accelerating to the upside.  Usually the pullback doesn't exhaust itself until the momentum in volatility burns itself out which is nicely shown by watching the TRIX momentum indicator.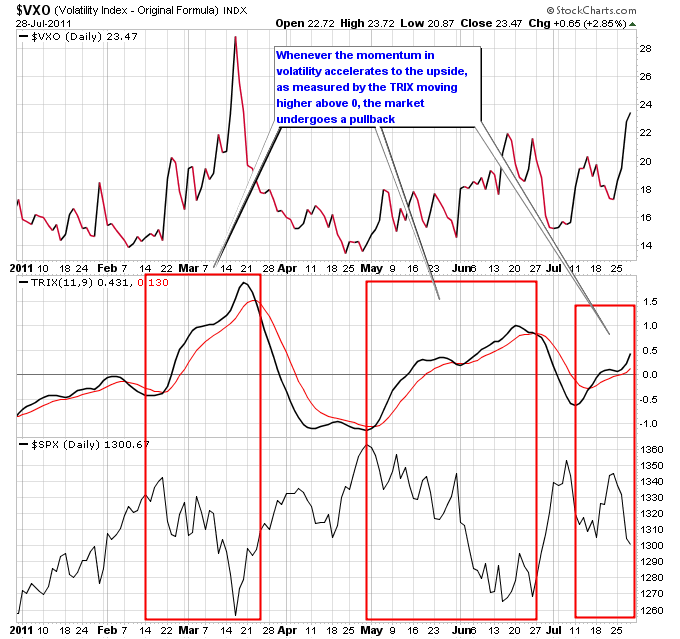 Watching the volatility index will probably provide clues as to when this pullback will end.  Looking past the pullback, it's critical that the financials, brokers, and semis don't continue and make new lows for the health of the overall market.  The eventual breakout from this trading range of 2011, whether to the upside or downside, will depend on the movements of individual sectors and especially the more influential ones.