The strong rally in the U.S. dollar has pushed most major foreign currencies back into a Stage 4 decline, as well as most commodities and gold and silver. Gold mining stocks have also been hurt with GDX and GDXJ now in Stage 3.  There are a collection of gold miners that are still holding up very well though, and making higher highs and higher lows all year.  This is much different than what happened during 2013 for gold stocks.
The dollar however is probably due for a rest.  It's bumping up against resistance now and has gone up for something like 9 weeks in a row, which is rare.  On top of that I am seeing a lot of chatter now about how strong the U.S. dollar is all over financial blogs and the media, which is a good sign this move is due for a pullback or consolidation.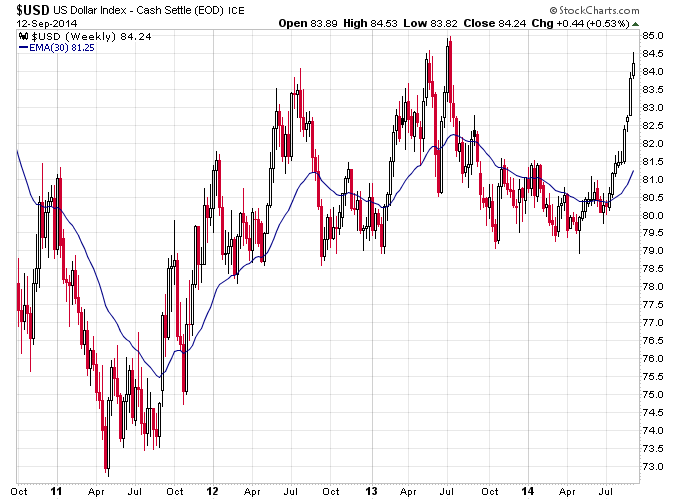 So I wouldn't be surprised to see a bounce in gold and commodities over the next week or so.  Then we'll see if this dollar strength is going to lead to a breakout and new trend higher in the dollar, or if the dollar will breakdown again like it did off a similar move in 2013.