Next month marks the 3-year anniversary of the bear market in silver that started in May 2011.  Later this summer we will hit the 3-year anniversaries of the bear markets in gold and gold stocks.  We are now psychologically conditioned for pain and punishment in the gold markets and to beware of the next downward plunge.
In reality though gold has been in a basing phase.  It's not going down anymore, it's going sideways where the downward plunges are muted and the upward rallies are still fake bear market rallies.  What's interesting about this base is that it started right at the height of bearishness in the gold market.  That two day massacre in gold back in April 2013 when gold plunged below $1400 actually started the left hand side of the base.  So right when everyone was panicking about gold, in reality it was starting to form a major bottom!
Just a couple months later after trying and failing to get back above $1400, gold made the low point in the base in June of 2013 around $1200.  Gold then tried once again to get back above $1400, but then failed and retested the bottom of the base in December 2013.  So a well established base formed in gold between $1200 and $1400 as you can see in the chart below.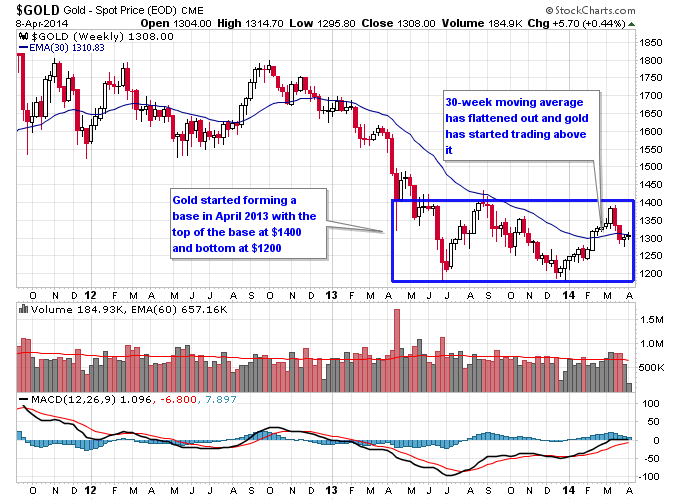 Continue reading →
Share and Enjoy